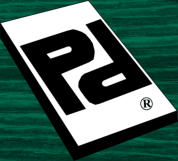 2850 S Fifth Ave, Oroville, CA 95965
About Perfect Plank Company
Perfect Plank Company

is the creation of Roy C.
Horne, a graduate of the University of Washington
(B.A.1939, M.A., 1947) who developed the concept
for the product while working as a research engineer
for the Western Pine Association (WPA), a trade
organization financed by the timber industry. Horne
specialized in developing methods of improved waste
utilization, and one of his projects involved the use of
finger-jointing to salvage smaller pieces of wood that
were effectively being discarded by sawmills and
lumber remanufacturers. When none of the association
members expressed much interest in the idea, Horne
left the WPA and decided to start his own company.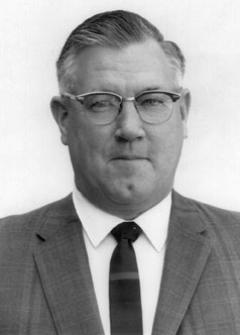 This proved to be a greater challenge than first contemplated. The initial foray
involved the establishment in 1953 of the Engineered Wood Products Co. in Rocklin,
California. This company produced

Perfect Plank

for less than a year before the
company's investors elected to withdraw their support.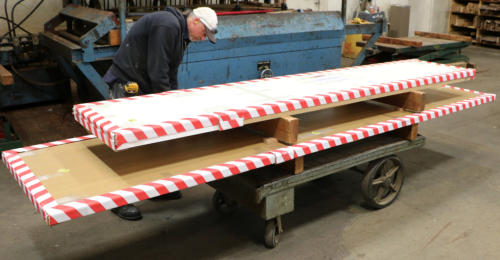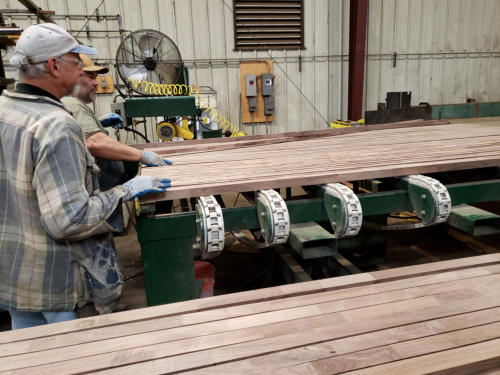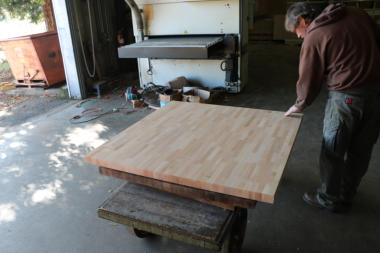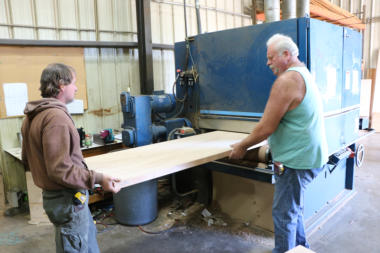 Production team sanding and inspecting tops for potential issues.
Production team professionally custom packaging products.
Production team preps material to be glued into Perfect Plank Tops.
During this period, each of Horne's three sons joined the firm, including Jim and
Bob in 1974 and Terry in 1981. During the 1980's, the company considered a number
of sites for re-location and, in 1986, finally found a suitable facility on South Fifth
Avenue, about one mile southwest of the original plant. This eight-acre property
included a factory and warehouse that had been built by a chemical company that
closed down after operating for only four months. After having been purchased by a
family partnership, it took more than a year to expand and equip the existing
buildings. The company finally moved into its new home in September 1987. Since
the original expansion, the company has made numerous additions to the facility that
now includes 70,000+ square feet of offices, factory and warehouses.
With the addition of the next generation, Adam Horne and Katie Franssen,
Perfect Plank Co
remains to this day a small family business dedicated to providing
quality tops delivered both locally and across the country.
For the next several years Horne contracted
with various lumber remanufacturers to produce
Perfect Plank
, including Vaughn Millwork in
Reno, Nevada from 1955 to 1957, and High
Sierra Pine Mills in Oroville, California from
1958 to 1961. During this latter period, Horne
was able to obtain a patent (now expired) for the
method that is still a critical element in the
production of its high-quality, glue-laminated
products.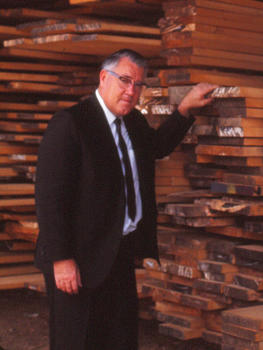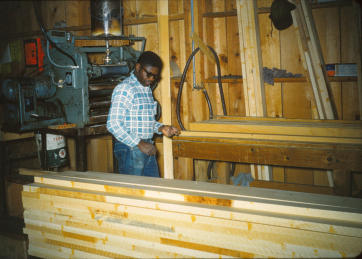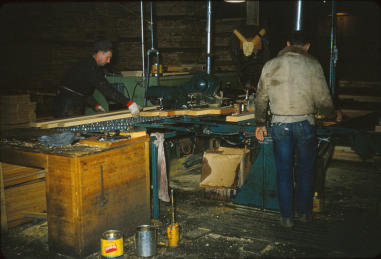 When High Sierra Pine Mills was purchased by Las Plumas Lumber Co. in 1961,
Horne bought the existing machinery from the new owner and, in 1961, formed his
own corporation, the present

Perfect Plank Co

. From 1961 to 1987, the company
operated in a rented building on the property of Las Plumas Lumber Co. (which later
became DG Shelter Products).